Steadfast Problem Resolver
Your family means everything to you. When it's being affected by a legal problem, don't settle for less than top-notch representation. At the Law Office of Gordon L. Dick, we're ready to help you seek the results your family needs to move forward.
Family Law Attorney
in Salem, Oregon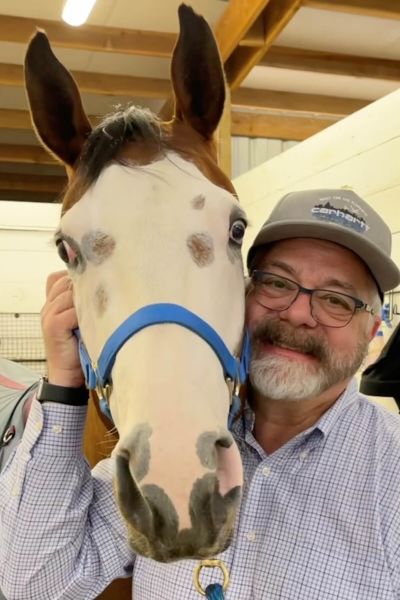 Gordon L. Dick
Attorney at Law
In each family law case he takes on, Attorney Gordon L. Dick uses a fine balance of knowledge, honesty, and empathy. He's been practicing law since 1988, making him the experienced advocate you want representing you in a divorce or child custody dispute. Gordon L. Dick represents clients in Salem and throughout the Willamette Valley, including those located in Corvallis, Albany, and McMinnville, Oregon.
Solutions for Your Family
Divorce
If you've decided to end your marriage, we're prepared to walk you through the necessary steps of the divorce process. We'll be by your side from start to finish.
Child & Spousal Support
You and your children deserve every opportunity to succeed, and that requires having the finances to do so. Let us help you seek the full amount you deserve.
Child Custody
& Visitation
When you need to fight for parental rights like custody and visitation, reach out to us. We'll advocate fiercely for an arrangement that satisfies your needs.
Get the Support You Need
Any problem affecting your family is bound to feel overwhelming, but you don't have to face it alone. Let our attorney at the Law Office of Gordon L. Dick help you seek the fresh start you deserve. We offer skilled legal representation to families across the Salem, Oregon, area.
Taking Care of Families in Salem & the Willamette Valley
Consult with Our Attorney Today
Matters of family law are some of the most stressful situations a person can face. Not only is your life being drastically affected, but so are those of the people you love most. When so much is at stake, team up with an attorney who is willing to fight tooth and nail for the outcome you need.
At the Law Office of Gordon L. Dick, we've been representing Oregon families since 1988. We're ready to use our decades of experience to help you seek a favorable result for your divorce, property division, or child support case. Contact our office in Salem today to set up a consultation with our attorney.
We believe everyone deserves quality legal representation, regardless of where they live. That's why we make a point to be accessible to out-of-town clients. We offer virtual meetings, so whether you live in Corvallis, Albany, McMinnville, or anywhere else in the Willamette Valley, we can give you the same dedicated service we provide to our local clients.
We're proud to serve those who have also served others. Ask us about our discounts for retired military and first responders.